Enterprise Collaboration Platform
With Kalinda Circles. application developers transform systems of record into systems of interaction. Kalinda Circles adds conversation threads, activity streams and contextual knowledge to business applications, giving knowledge workers the information they need in context, without searching, at the moment of need.
Knowledge workers need quick access to information to make informed decisions. They need the ability to work together within the system instead of relying on emails, phone conversations and offline research. With enterprise collaboration, the people on the front lines of your business will have the right information at the moment of need.
Improve customer experience
Reduce time to information
Add conversation threads, notes and documents to applications to support customer engagement

Add structured knowledge to applications to guide users through complex decisions

Add real time notification to applications to reduce bottlenecks and improve collaboration.
Collaborate
Share insights on customer needs and history

Coordinate activity across departments and locations

Reach out for advice or help with complex cases.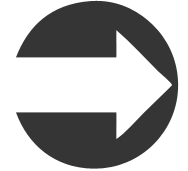 Make informed decisions
Review customer history to gain insights

Discuss issues and manage the steps to resolve them

Keep a record of issues and actions taken.